Monday Night Madness

Date:
July 9th, 2007
Episode #:
1
Time:
8:00 PM ET
Location:
United Center, Chicago, IL
RP Deadline:
July 9th @ 12:01 AM ET
Match 1

Fearless One

VS

Martyr
Match Type:
Singles
Stipulation:
None

Match Preview

Both men are making their MEFW debut in this one. With no history between the two, it should be interesting to see how this match turns out. Fearless One better be on the lookout though, because Martyr is sure to have his Serotonin teammates lurking on the outside.
Match 2

AJ Styles

VS

Owen Hart
Match Type:
Singles
Stipulation:
None

Match Preview

The Phenomenal One, and the King of Harts. Owen Hart is known for not enjoying being overlooked, and AJ Styles is always good at drawing attention to himself. It should be interesting to see how these two styles gel inside the ring.
Match 3

John Cena and CM Punk

VS

Kaz and Havok
Match Type:
Tornado Tag Team
Stipulation:
None

Match Preview

Kaz and Havok represent Serotonin in this one. They are up against John Cena and CM Punk, two men that haven't teamed. Fortunately for Cena and Punk this is a tornado tag match, which requires less team work.
Match 4

Christian

VS

Scorpion
Match Type:
Singles
Stipulation:
None

Match Preview

Former MEFW TV champion Christian is back in MEFW for a second run at gold. After rudely interrupting Scopion's debut along with his brother Edge, this match was signed so that Scorpion and Christian can settle their differences. Scorpion of Mortal Kombat fame is making his MEFW in ring debut at Madness. How will Scorpion fair inside a wrestling ring?
Match 5

Raven

VS

Edge
Match Type:
Singles
Stipulation:
Raven's Rules

Match Preview

Edge and Raven, two household names going at it in a Raven's Rules match. Raven's Rules means that anything goes. Will the Rated R Superstar beat Raven at his own game? Or will Raven introduce Edge to the meaning of suffering?
Match 6 -- Main Event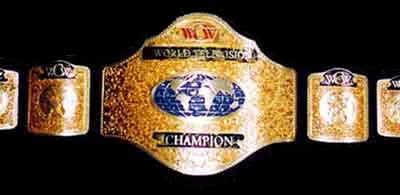 Gauntlet for the Gold
Match Type:
Reverse Battle Royal
Stipulation:
MEFW Champion and MEFW Television Champion Will Be Crowned

Match Preview

The Main Event is a Reverse Battle Royal, the Gauntlet for the Gold. The battle royal will feature every superstar in MEFW. If you are interested in this match you may roleplay for it. There is a deadline date for entry into this match. Anybody on the MEFW roster may roleplay for this match until July 6th, 2006. After this date no new entires are allowed in this match, but the people in it already, may continue to roleplay.

The reverse battle royal will exist in two stages. The first stage includes all the participants starting outside of the ring. They will then fight to get INTO the ring. Once FOUR participants enter the ring, everyone else is eliminated. The 2nd stage of the match is a fatal fourway elimination style. The first man eliminated will be the #2 contender for the TV title. The second man eliminated will be #1 contender for the TV Title. This leaves two men. The winner will be crowned MEFW Champion, and the loser will be declared MEFW TV champion.
All images and likenesses on this site are property of World Wrestling Entertainment or Total Non Stop Action. This site is strictly for fun and is in no way trying to make a profit off of the property of WWE or TNA.
If you are experiencing difficulty viewing this site on Internet Explorer, be sure to click the message that says allow Active X content in order for this page to display properly.